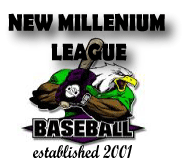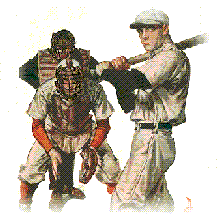 The NML is a Strat-O-Matic baseball league, entering its 20th season. We expanded to 16 teams in 2006, but we are always looking for new enthusiastic managers willing to face a challenge. This is a salary format league, utilizing contracts, free-agency, protected farm systems, soft salary cap, and bonus point system based on team performance. We also implement a division realignment every year, similar to that of English Premier Football (Soccer). We have a great group of guys that enjoy spirited competition.
---
Congratulations to Chuck Carline and the 2019
Darwin Cup Champion Northeast Neanderthals!!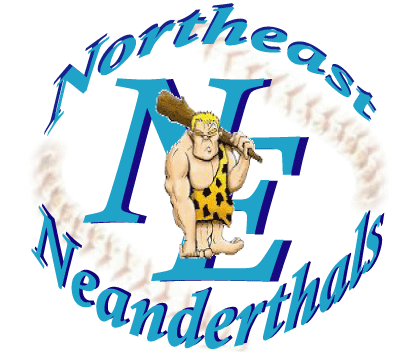 ---
May results are official. Worcester and New Britain are tied up at 34-19 atop the Nietzchean division with Monroe and Northeast currently holding the 3rd and 4th playoff spots. Long Island, Monongahela and Niagara Falls are close behind with a whole lot of baseball still to go. In the Socratic division San Joaquin has opened up an early but sizeable 6.5 game lead while the rest of the teams are all in contention for the remaining playoff spots. With 4 months to go it looks as though everyone is still in contention with only Haven drifting off a bit. Congratulations to Rich and the Monroe Matadors for their team of the month honors with a 21-8 record in May, Worcester was just one game further back with 20 wins and New Britain and San Joaquin followed with 19 victories each. CM's for June are due in by Thursday June 11th, lets try to get them in on time so we can get the June games started and get back on schedule.
---
2020 power ratings including projected ratings for 2021
Click the button below to see this years power ratings plus projected ratings for 2021 based on current real time MLB player stats. The projected ratings will begin on 
opening day and change on a daily basis as the players real time stats get updated using the Strat Card Projector. I will try to update the ratings at least once a week. 
The 2020 projections should change dramatically as the season progresses so have some fun following your teams progress or lack of progress.
(Projected ratings are on hold until MLB regular season begins.)

---
2020 League Standings
Nietzchean              WON LOST  PCT   GB  MAGIC#
 Worcester WOT           34  19  .642 ----   110  
 New Britain NBR         34  19  .642 ----        
 Monroe MON              32  21  .604  2.0        
 Northeast NEN           28  25  .528  6.0        
 Long Island LIS         26  27  .491  8.0        
 Monongahela MOM         24  28  .462  9.5        
 Niagara Falls NFD       24  29  .453 10.0        
 Haven HAV               21  32  .396 13.0        
 
Socratic                WON LOST  PCT   GB  MAGIC#
 San Joaquin SJV         33  19  .635 ----   104  
 Phoenix PHX             27  26  .509  6.5        
 Hartford HDB            25  28  .472  8.5        
 California CAS          24  29  .453  9.5        
 Rock River RRR          24  29  .453  9.5        
 Minnesota MIN           24  29  .453  9.5        
 Charleston CHR          22  31  .415 11.5        
 Homestead HSG           21  32  .396 12.5        
2020 Team of the Month
| | | | | | |
| --- | --- | --- | --- | --- | --- |
| April | May | June | July | August | September |
| | | | | | |
| 15-9 | 20-9 | | | | |
| | | | | | |
| | | | | | |
| | | | | | |
2020 Triple Crown Leaders
| | | |
| --- | --- | --- |
| BATTING AVERAGE | HOMERUNS | RUNS BATTED IN |
| C.Yelich NBR .370 | E.Suarez SJV 23 | E.Suarez SJV 52 |
| Y.Gurriel WOT .340 | M.Betts NEN 18 | R.Devers NEN 45 |
| W.Calhoun NFD .335 | M.Olson NEN 17 | M.Olson NEN 44 |
| M.Canha SJV .335 | C.Yelich NBR 17 | N.Cruz HDB 44 |
| J.McNeil MON .329 | B.Harper NBR 17 | M.Betts NEN 42 |
| S.Marte LIS .317 | G.Torres LIS 16 | C.Yelich NBR 42 |
| T.Turner RRR .315 | T.Mancini NEN 16 | C.Bellinger WOT 41 |
| G.Torres LIS .315 | J.Altuve NBR 15 | D.Santana NBR 40 |
| O.Albies WOT .309 | M.Ozuna NFD 15 | F.Freeman MOM 39 |
| J.Turner MOM .307 | OTHERS TIED WITH 14 | G.Springer PHX 37 |
| WINS | ERA | STRIKEOUTS |
| T.Bauer NBR 8 | A.Nola CHR 1.85 | G.Cole LIS 126 |
| N.Syndergaard MON 7 | K.Maeda SJV 2.69 | J.Verlander WOT 117 |
| G.Cole LIS 7 | S.Strasburg WOT 2.92 | M.Clevinger NBR 114 |
| M.Clevinger NBR 7 | N.Syndergaard MON 3.33 | J.Flaherty CHR 114 |
| J.Musgrove WOT 7 | A.Sanchez NEN 3.36 | L.Giolito RRR 106 |
| S.Strasburg WOT 7 | J.Musgrove WOT 3.37 | M.Scherzer CAS 106 |
| OTHERS TIED WITH 6 | J.Verlander WOT 3.38 | A.Nola CHR 102 |
| | S.Bieber NFD 3.38 | S.Strasburg WOT 95 |
| | A.Desclafani CAS 3.44 | S.Bieber NFD 94 |
| | G.Cole LIS 3.46 | T.Bauer NBR 93 |
---
2020 NMLSOM Division Lineups
| | |
| --- | --- |
| Nietzchean Division | Socratic Division |
| Monroe Matadors | Charleston Magpies |
| Long Island Sound | Minnesota Northern Lights |
| Haven Horsmen | San Joaquin Valley Wasps |
| Niagara Falls Daredevils | California Surf |
| Monongahela Mongrels | Rock River Renegades |
| New Britain Rock Cats | Phoenix Thunder |
| Northeast Neanderthals | Homestead Grays |
| Worcester Tornadoes | Hartford Dark Blues |
---