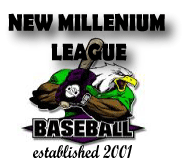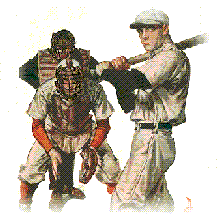 The NML is a Strat-O-Matic baseball league, entering its 20th season. We expanded to 16 teams in 2006, but we are always looking for new enthusiastic managers willing to face a challenge. This is a salary format league, utilizing contracts, free-agency, protected farm systems, soft salary cap, and bonus point system based on team performance. We also implement a division realignment every year, similar to that of English Premier Football (Soccer). We have a great group of guys that enjoy spirited competition.
---
Congratulations to Chuck Carline and the 2019
Darwin Cup Champion Northeast Neanderthals!!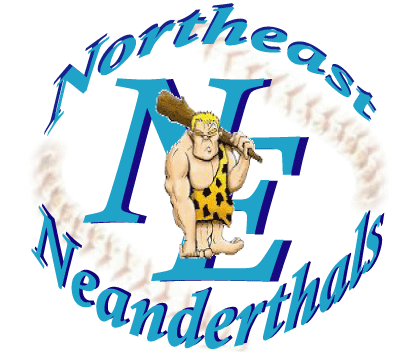 ---
Our 19th season is officially in the books, thanks everyone for your contributions as owners and managers in making it another successful season. I hope everyone is looking forward to next season which will be our 20th anniversary. On a side note the 2019 preseason power rankings correctly predicted all 8 playoff teams, In 2018 it correctly predicted 7 of 8 so it is a pretty good barometer of where teams stand before the season starts. Division realignment for 2020 will have Haven and Worcester moving up to the Nietzchean division and San Joaquin Valley and Phoenix moving to the Socratic division.
---
2020 power ratings including projected ratings for 2021
Click the button below to see this years power ratings plus projected ratings for 2021 based on current real time MLB player stats. The projected ratings will begin on 
opening day and change on a daily basis as the players real time stats get updated using the Strat Card Projector. I will try to update the ratings at least once a week. 
The 2020 projections should change dramatically as the season progresses so have some fun following your teams progress or lack of progress.

---
2020 General Draft
| | | | | | | | | | | | | |
| --- | --- | --- | --- | --- | --- | --- | --- | --- | --- | --- | --- | --- |
| | Pick Retained | | | | | | | | | | | |
| | Pick Traded | | | | | | | | | | | |
| | Comp Pick | | | | | | | | | | | |
| # | Round 1 | Player | # | Round 2 | Player | # | Round 3 | Player | # | Round 4 | Player | |
| 1 | Phoenix | Adley Rutschman | 20 | Haven | Merrill Kelly | 40 | Phoenix | Daniel Hudson | 57 | Phoenix | Brandon Kintzler | |
| 2 | Phoenix | Bryan Reynolds | 21 | New Britain | Gio Urshela | 41 | California | Tyler Duffy | 58 | California | Wilmer Font | |
| 3 | Hartford | Jordon Luplow | 22 | Hartford | Aaron Bummer | 42 | Hartford | Shane Greene | 59 | San Joaquin | Wade Miley | |
| 4 | San Joaquin | Bobby Witt Jr | 23 | San Joaquin | Spencer Turnbull | 43 | California | Tyler Clippard | 60 | Niagara Falls | Nolan Jones | |
| 5 | Niagara Falls | Mike Minor | 24 | Niagara Falls | Brandon Workmen | 44 | Niagara Falls | Nick Wittgren | 61 | Homestead | Tyler Chatwood | |
| 6 | Homestead | Nate Pearson | 25 | Homestead | Kevin Newman | 45 | Homestead | Johnny Cueto | 62 | Monongahela | Tommy La Stella | |
| 7 | Monongahela | Zac Gallen | 26 | Haven | Austin Hays | 46 | Monongahela | Homer Bailey | 63 | Monroe | Reese McGuire | |
| 8 | Northeast | John Means | 27 | Northeast | Hector Neris | 47 | Monroe | Adam Kolarek | 64 | Rock River | Victor Caratini | |
| 9 | Rock River | Cavan Biggio | 28 | Rock River | Trent Thornton | 48 | Rock River | Pedro Severino | 65 | Long Island | Ryan Mountcastle | |
| 10 | Minnesota | Chris Bassitt | 29 | Minnesota | Riley Greene | 49 | Minnesota | Logan Gilbert | 66 | Charleston | Tony Wolters | |
| 11 | Long Island | Oscar Mercado | 30 | Long Island | Tyler webb | 50 | Long Island | Alex Young | 67 | New Britain | Shin-Soo Choo | |
| 12 | Charleston | Hunter Dozier | 31 | Charleston | Leury Garcia | 51 | Charleston | Cam Bedrosian | 68 | Monroe | Jarrod Dyson | |
| 13 | New Britain | Christian Walker | 32 | New Britain | Danny Santana | 52 | Hartford | Austin Nola | 69 | Worcester | JB Wendelken | |
| 14 | Monroe | Michael Pineda | 33 | Northeast | Hanser Alberto | 53 | Monroe | Evan Marshall | 70 | New Britain | Felix Pena | |
| 15 | Worcester | Tom Murphy | 34 | Worcester | Andrew Vaughn | 54 | Hartford | Anthony Bass | | | | |
| 16 | Haven | Julio Rodriguez | 35 | San Joaquin | Zach Plesac | 55 | Homestead | Jalen Beeks | | | | |
| 17 | Rock River | Aaron Civale | 36 | Haven | Adrian Houser | 56 | Haven | Austin Voth | | | | |
| 18 | Rock River | Evan White | 37 | Worcester | Marcus Semien | | | | | | | |
| 19 | California | Dylan Covey | 38 | Long Island | Aristides Aquino | | | | | | | |
| | | | 39 | Homestead | Gray. Rodriguez | | | | | | | |
| | | | | | | | | | | | | |
| # | Round 5 | Player | # | Round 6 | Player | # | Round 7 | Player | # | Round 8 | Player | |
| 71 | Phoenix | Chris Martin | 84 | Phoenix | Rob Stephenson | 91 | Phoenix | Luis Perdomo | 94 | Monongahela | Sam Hilliard | |
| 72 | California | Yoshisha Hirano | 85 | Niagara Falls | Shed Long | 92 | Niagara Falls | Luke Jackson | | | | |
| 73 | Niagara Falls | Tarik Skubal | 86 | Monongahela | Jason Castro | - | Monongahela | "Pass" | | | | |
| 74 | Homestead | Eric Fedde | 87 | Rock River | Carlos Estevez | 93 | New Britain | Trent Grisham | | | | |
| 75 | Monongahela | Sergio Romo | 88 | Charleston | Hunter Wood | | | | | | | |
| 76 | Monroe | Trevor Gott | 89 | New Britain | Brian Goodwin | | | | | | | |
| 77 | Rock River | Pablo Lopez | 90 | Worcester | Tim Locastro | | | | | | | |
| 78 | Long Island | Jackson Kowar | | | | | | | | | | |
| 79 | Charleston | Tony Santander | | Round 9 | Player | | Round 10 | Player | | | | |
| 80 | New Britain | Eric Sogard | 95 | Monongahela | Noe Ramirez | 96 | Monongahela | Noelve Marte | | | | |
| 81 | Monroe | Collin McHugh | | | | | | | | | | |
| 82 | Worcester | Kristian Robinson | | | | | | | | | | |
| 83 | New Britain | Yimi Garcia | | | | | | | | | | |
| | | | | | | | | | | | | |
---
2020 League Standings
Nietzchean              WON LOST  PCT   GB  MAGIC#
 Worcester WOT            0   0  ---- ----   163  
 Niagara Falls NFD        0   0  ---- ----        
 Haven HAV                0   0  ---- ----        
 New Britain NBR          0   0  ---- ----        
 Northeast NEN            0   0  ---- ----        
 Monongahela MOM          0   0  ---- ----        
 Long Island LIS          0   0  ---- ----        
 Monroe MON               0   0  ---- ----        
 
Socratic                WON LOST  PCT   GB  MAGIC#
 Charleston CHR           0   0  ---- ----   163  
 Homestead HSG            0   0  ---- ----        
 San Joaquin SJV          0   0  ---- ----        
 California CAS           0   0  ---- ----        
 Hartford HDB             0   0  ---- ----        
 Rock River RRR           0   0  ---- ----        
 Phoenix PHX              0   0  ---- ----        
 Minnesota MIN            0   0  ---- ----        
2019 Team of the Month
| | | | | | |
| --- | --- | --- | --- | --- | --- |
| April | May | June | July | August | September |
| | | | | | |
| 16-8 | 21-8 | 19-10 | 19-8 | 19-8 | 21-5 |
| | | | | | |
| 16-8 | | 19-10 | 19-8 | | |
| | | | | | |
2019 Final Triple Crown Leaders
| | | |
| --- | --- | --- |
| BATTING AVERAGE | HOMERUNS | RUNS BATTED IN |
| N.Markakis WOT .338 | M.Carpenter LIS 56 | M.Carpenter LIS 142 |
| L.Cain MON .333 | J.Ramirez MIN 55 | J.Ramirez MIN 128 |
| M.Betts NEN .333 | J.Gallo RRR 47 | C.Yelich NBR 116 |
| B.Zobrist NBR .316 | J.Aguilar MIN 42 | M.Machado FLP 115 |
| F.Freeman MOM .313 | M.Betts NEN 41 | M.Betts NEN 113 |
| C.Yelich NBR .310 | K.Davis HSG 41 | M.Olson NEN 113 |
| M.Trout SJV .308 | J.Martinez WOT 41 | G.Stanton SJV 102 |
| J.Martinez FLP .305 | A.Rendon HSG 40 | J.Martinez WOT 101 |
| W.Merrifield MOM .294 | M.Machado FLP 37 | J.Gallo RRR 100 |
| J.Votto FLP .293 | M.Trout SJV 36 | P.Goldschmidt HAV 97 |
| WINS | ERA | STRIKEOUTS |
| A.Nola FLP 29 | J.Degrom MON 2.12 | M.Scherzer HAV 372 |
| J.Degrom MON 25 | A.Nola FLP 2.22 | J.Verlander HAV 339 |
| M.Scherzer HAV 24 | M.Scherzer HAV 2.77 | P.Corbin HAV 337 |
| J.Verlander HAV 21 | P.Corbin HAV 2.79 | J.Degrom MON 333 |
| J.Urena HAV 20 | B.Snell MIN 2.93 | A.Nola FLP 298 |
| C.Sale WOT 19 | N.Syndergaard MON 3.09 | C.Sale WOT 298 |
| Z.Greinke MOM 18 | J.Verlander HAV 3.10 | G.Cole LIS 291 |
| B.Snell MIN 18 | C.Sale WOT 3.18 | C.Carrasco WOT 291 |
| C.Kluber NFD 18 | G.Marquez NEN 3.26 | B.Snell MIN 286 |
| Three players at 17 | K.Gibson MIN 3.33 | L.Severino LIS 269 |
---
2020 NMLSOM Division Lineups
| | |
| --- | --- |
| Nietzchean Division | Socratic Division |
| Monroe Matadors | Charleston Magpies |
| Long Island Sound | Minnesota Northern Lights |
| Haven Horsmen | San Joaquin Valley Wasps |
| Niagara Falls Daredevils | California Surf |
| Monongahela Mongrels | Rock River Renegades |
| New Britain Rock Cats | Phoenix Thunder |
| Northeast Neanderthals | Homestead Grays |
| Worcester Tornadoes | Hartford Dark Blues |
---