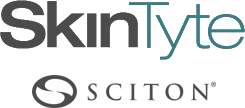 Tired of looking at sagging jowls, loose skin under your chin or on your tummy, but not ready for surgery?
Skin Tyte™ laser may be the answer. As we age, the skin ages too, losing its natural collagen and elasticity.
Loose skin can occur anywhere on the body, but it is especially common in the face, neck, abdomen and arms.